Every member of the family has their own favorite place where they spend their free time and do the activities they love the most. For children, this place will be their room. The ideal time to give your child their own room is when they're around 2 years old. Here are a few tips that will help you make their first room perfect.

1. Enough storage space
Preschoolers and school children need to have enough storage space. Modular furniture is ideal for the job. A wardrobe for clothes, shelves for books, and a desk with drawers are all a must-have but your child will also love some boxes they can put toys in. Thanks to a few containers on wheels, cleaning the room will only take a few minutes. If your child is still small, it's good to buy containers made of softer materials and without sharp edges. If you have some space under your child's bed, you can use it to store boxes with seasonal clothing.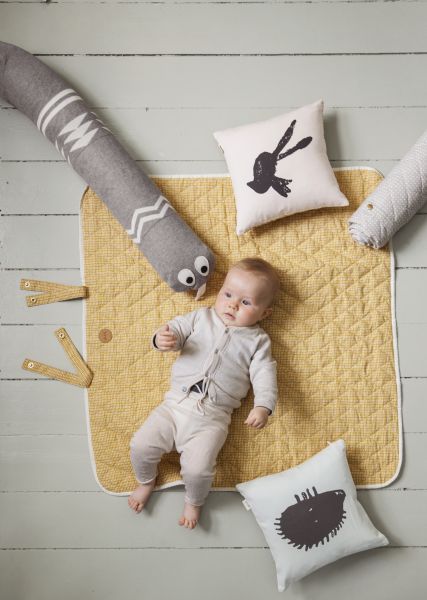 2. High-quality floor
Children spend a lot of time playing on the ground. Because of this, the floor in their room shouldn't be cold or slippery. It's also important to always think of safety. The floor of a children's room should be easy to wash and sturdy enough to withstand everyday shenanigans and small accidents. Marmoleum flooring is a very good material to use. It's natural and has antibacterial, water-resistant, and antistatic properties. It easily adjusts to room temperature so it's pleasant even if you're barefoot.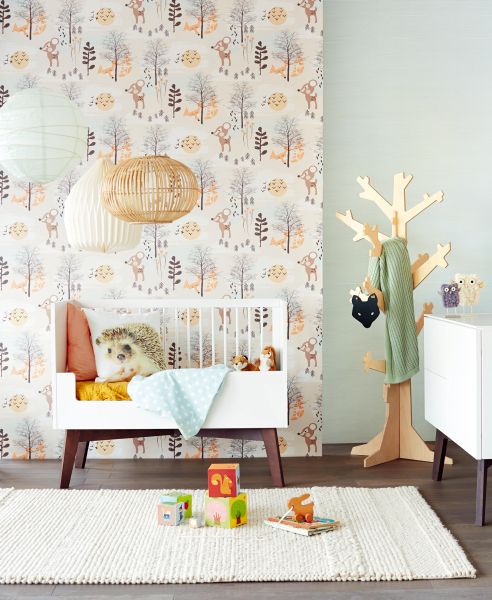 3. Happy walls
There are many ways how to make a room more interesting. You can paint the walls with various colors, use a wallpaper or  draw directly on a white wall. If your hand isn't steady enough to draw or if you lack fantasy, don't go into it alone. Ask an expert to help you. You can also buy premade patterns on the internet to make the drawing easier. Textile stickers are also a good option and, unlike vinyl wallpapers, you can easily remove them and put them somewhere else.
4. Chalkboard paint
Chalkboard paint has been a hit for the last few months. It works the same way as it used to work on chalkboards in the old days, which means that it can be washed with water. You can easily apply this paint onto a wall without grain and children can draw on it with chalk and then simply wash it away later. The effect is even better if you use a couple of layers of magnetic paint under the chalkboard paint. This will allow you to stick magnets on the walls. You can use this trick on doors, too!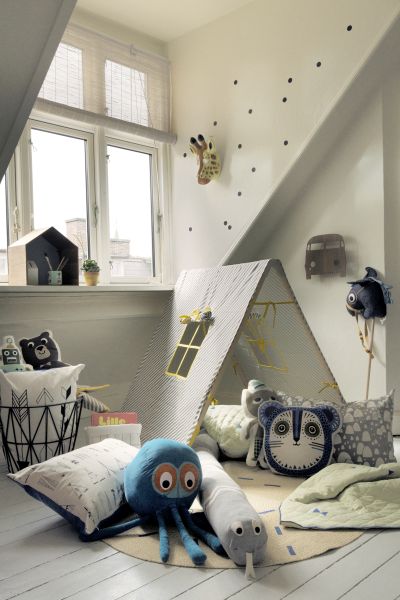 5. DIY (do it yourself)
Try to think like your child would think when you're decorating their room. Children enjoy spaces that allow them to hide. Why not build a tent together, then? You can find many guides on the internet that will tell you how to make one. Try to include your children, too. Let them make their own badge  from a raw potato and, once the tent is finished, dip the badge into color and stamp it on the tent. DIY accessories look great and feel even better because you know you've made them together with your little one.