The beautiful autumn season has gone by and golden leaves have been replaced by snow. Did you know that autumn is also harvest season? That's right. Pumpkin, zucchini, and squash are all harvested during autumn. This doesn't mean that you can only enjoy them in autumn, though. We've prepared a few easy pumpkin recipes that are guaranteed to taste great even during winter. We've picked foods that aren't fried, use little fat, and preserve the high nutritional value of these vegetables. When cooking for your children, make sure to avoid using too much salt or spices.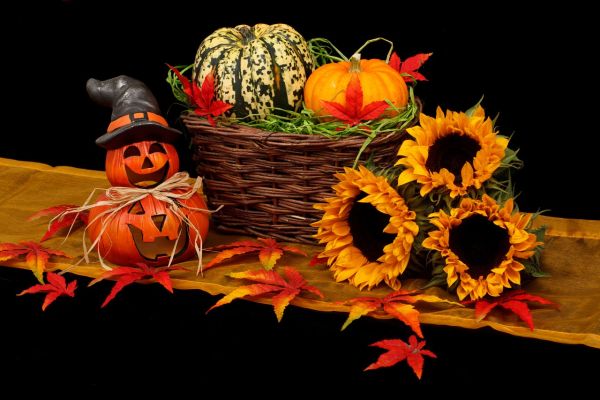 Quick pumpkin soup without milk
Ingredients:
1 red kuri squash or butternut squash – choose a size that's good for you
2 larger potatoes
a bit of ginger
nutmeg
a mix of seeds
Instructions:
Peel and dice the squash. Put it into a pot along with two peeled potatoes. Add enough water so that the water level reaches about 5 cm above the vegetables. Cook together until the vegetables are completely soft, then mix the vegetables and water together with a hand-held mixer into a soup. Add some grated ginger, nutmeg, salt, and spices. Fry the seeds in a frying pan without adding any water. A mix of flax, sesame, pumpkin and sunflower seeds works the best. Be careful and always shake the pan lightly, so that the seeds don't burn. Serve the finished soup in plates with fried seeds sprinkled on top.
Pumpkin ćevapi
Ingredients:
1 kg of minced meat (pork, beef, rabbit or mixed)
0,5 kg of pumpkin – you may also use zucchini or pattypan squash
3 large cloves or garlic
1 tbsp of lard
2 eggs
salt and spices – salt, pepper, paprika, vegetable vegeta
1 tbsp of soy sauce
1 tbsp of mustard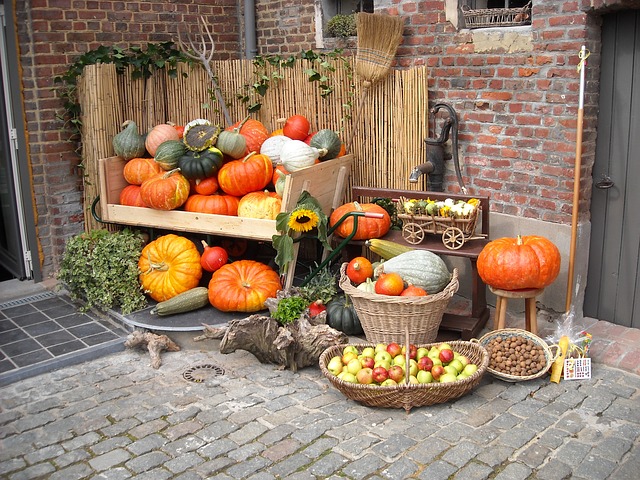 Instructions:
Peel and grate the pumpkin using a fine grater. Mix all of the ingredients together with the pumpkin. Add lard only if you aren't using pork meat. If you're going to use pork, you don't need to use any lard. When the ingredients are mixed well, use the mix to form about 7 cm long rolls. Place the rolls on a pan lined with baking paper. You may also bread the rolls but it's not necessary. Once you've used up all of the meat mix, pour 2 dl of water mixed with 1 tbsp of vegeta and 1 tbsp of mustard on the pan with your ćevapi. Bake in the oven at 180°C until the meat gets a golden color. The amount of time you need to bake depends on the type of meat you used. Serve with potato mash, onion, and mustard.
Pumpkin muffins with curd
Ingredients:
1 cup of pumpkin puree
1 cup of flour
1 tsp of baking soda
1 tsp of ground cinnamon
1 tbsp of vanilla sugar
2 eggs
1/2 cup of sugar
1/4 cup of oil
Filling:
1/2 package of curd
1/2 tsp of cinnamon
1 egg
1 tbsp of vanilla sugar
3 tbsp of sugar
2 tbsp of pudding powder
Instructions:
You can prepare the pumpkin puree by peeling and cleaning a pumpkin, dicing it, baking in an oven at 160°C for an hour and a half, then mixing it with a hand-held mixer.
Mix all of the muffin ingredients together in a bowl using a hand-held mixer for about 5 minutes. The curd filling is made the exact same way, just mix all the ingredients together for 5 minutes. Put muffin paper into a muffin tin and put about a tablespoon of muffin dough in each one. Add a teaspoon of curd filling into each muffin paper and cover it with another tablespoon of muffin dough. You can also add a piece of chocolate in with the filling if you'd like. Bake the muffins in a pre-heated oven at 180°C for 20 minutes.
Enjoy!