When was the last time you read a book? And when was the last time you read a book to your child? If you have to think hard about the answer, you should definitely get up and run over to your nearest bookstore. If you don't know what book to choose, we have some tips that will entertain both you and your child.

Who doesn't love books? Sadly, more and more people forget about reading. Did you just think to yourself that you also don't read as often as you used to? Nowadays, we can find anything online. But did you know that using all of our technology makes our brains numb? It's not just something we're saying to scare you, it's true. Any piece of information, image, thought or situation – we can find them easily on the internet anywhere we go. In a traffic jam, at work, in school, on a date, even while sitting on the toilet. This availability makes us lose our imagination because we never have to use it. All it takes is a click and any information is available to us.
Give your children a book
Don't take away your children's imagination by supplying them with laptops or tablets. It will limit their creativity and also their vocabulary, not to mention grammar. Of course, not even books are without errors but they teach your child better grammar than they can find on the internet. If your children are old enough to read alone, support them. How? By being a good example, of course! Try to have an evening where you keep your laptop or tablet off and sit down with a book instead. Maybe it will be a pleasant change for you, who knows?
Make it a tradition
The best thing you can do is crawl under a blanket with your children and read them something out loud. You can also read to older children, those that can read by themselves. Experiencing exciting adventures together will help improve your family bonds and it will also be a lot of fun. Talk about the stories you've read, try to think of your own endings, allow yourself to be pulled into what's going on and share how you imagine the characters might look like. One day, reading might even become a family tradition.
Our reading tips
Bookstores are full of children's books. Some are better, others are worse and we often don't know what to expect from the name of the book. We've prepared a few reading tips for you. Don't worry, we didn't choose the stories everyone knows, such as Little Red Riding Hood of Pooh Bear. We've selected stories for schoolchildren (younger or older) that have a good dose of humor and fantasy, often balancing on the edge of absurdity.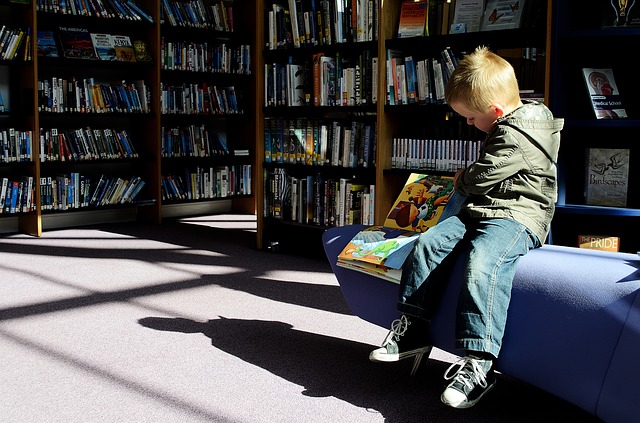 Charlie and the Great Glass Elevator – Roald Dahl
Roald Dahl is an author that's most often associated with the story Charlie and the Chocolate Factory. Most of us know the story from the movie version that featured Johnny Depp as the strange Willy Wonka but the movie was based on a book. Did you know that the story of the eccentric chocolatier and the young modest boy Charlie has a continuation? Charlie and the Great Glass Elevator begins in the glass elevator we know from the final scene of the movie, immediately where the previous story stopped. This time, our heroes make it all the way to outer space. How do they get there and what will happen? You'll just have to read and find out!
The Enormous Crocodile or The Giraffe and the Pelly and Me – Roald Dahl
If your child is younger or wants to look at a lot of pictures while reading, pick up the book The Enormous Crocodile. It's a fun story about a nasty croc who's planning to eat children. Humpy-Rumpy the Hippopotamus, Trunky the Elephant, Muggle-Wump the Monkey and the Roly-Poly Bird hear about this plan and decide to stop him. We won't give away the ending, though. The Giraffe and the Pelly and Me is a book with a very similar style. The hero of the story, a boy named Billy, tells the story of how he joined the Ladderless Window-Cleaning Company that now includes himself, a giraffe, a pelican, and a dancing monkey. Of course, every good story needs a burglar, too.
Happy reading!