Would you like a new and creative activity to do with your children? You can try to create a few concrete flower pots with them. It's very easy, cheap, and you'll love the result.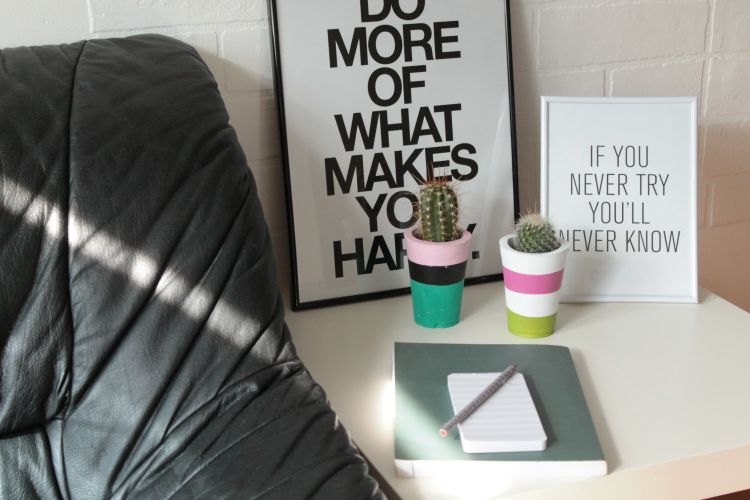 What you'll need
1 piece (e.g. one cup) of cement, you can find it in hobby stores
1/2 piece (1/2 of a cup) of sand
water
smaller and larger plastic cup (you may also use other kinds of containers)
plastic bowl to mix the cement
teaspoon
disposable gloves
scissors
sandpaper
a mat to protect your table (newspaper or cardboard)
acrylic paint, chalkboard paint, brush, and sticky tape for decorating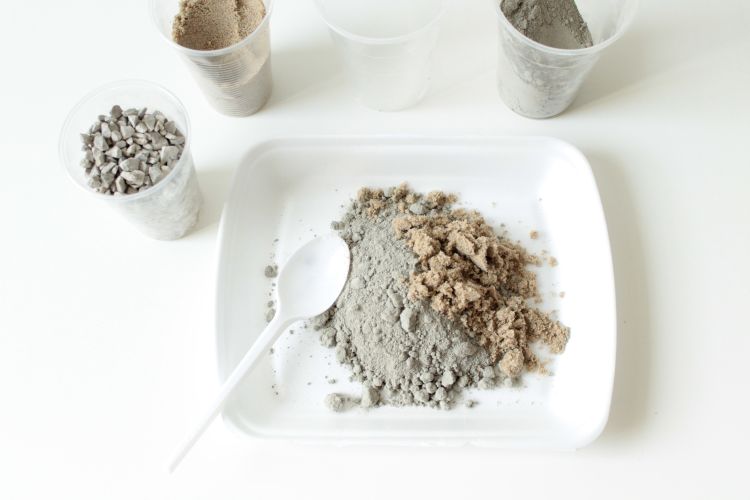 Instructions
First, you need to make the concrete. Mix the cement and sand in the plastic bowl, then start  slowly adding water a bit at a time. Stir until the concrete resembles smooth pancake batter. Be careful, though, the cement can't be too watery. If you've put in too much water, add a bit more cement into the mix until the consistency is right.
Fill the larger of your two plastic cups until about half. You may use other kinds of plastic containers (line the inside with oil so you don't destroy it) or an empty milk or juice carton. Shake the filled cup (or container) so that most of the bubbles escape from the mix – this will make the concrete stronger. It doesn't matter if a few bubbles remain, in fact, it will give the planter an interesting surface. Carefully place the smaller of your two plastic cups inside of the filled larger cup (and into the concrete). Put small stones inside the smaller cup to weigh it down.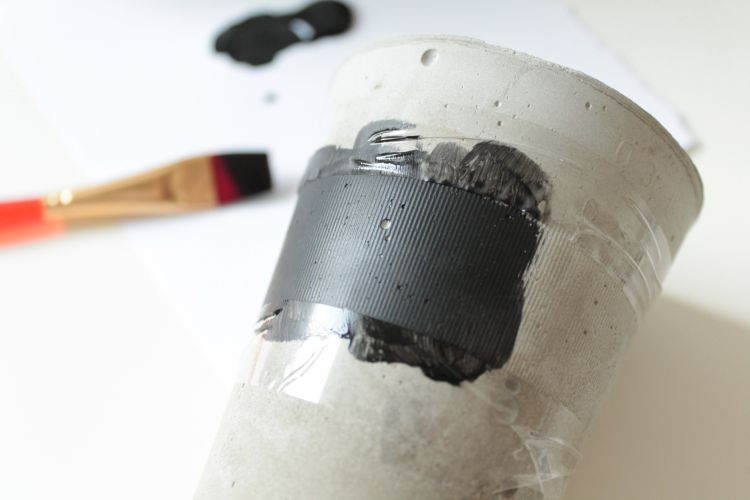 Let the concrete harden for at least 24 hours in a room with a temperature higher than 15°C. After a day has passed, try to see if the planter is dry. If it is, carefully remove the smaller cup first, then the larger cup, and then allow the planter to dry for another 24 hours. After all that time, the planter should be completely dry and you can fix any surface flaws with sandpaper.
Now you can decorate your planter. You may use chalkboard paint on the surface and then use a white pencil to write the name of the plant inside. You may also use acrylic paint or colored markers, stamps, stickers or other decorations.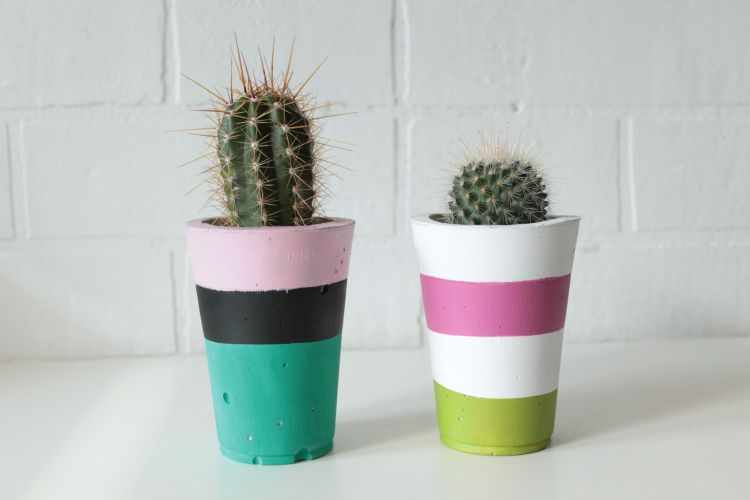 Including the children
You can assist older children and smaller children can assist you. Try to involve them in the process of mixing the concrete and decorating. A hand-made planter will be a nice gift which your children can give to their grandparents or other family members or friends.
This guide was prepared and photographed by Zuzana Kovácsová at Luloface.