Spreads made in early spring from fresh ingredients are known for being yummy and healthy. Home-made spreads will give your children vitamins and protein and you can always be sure that they're fresh and healthy without preservatives and stabilizers.

Wild garlic spread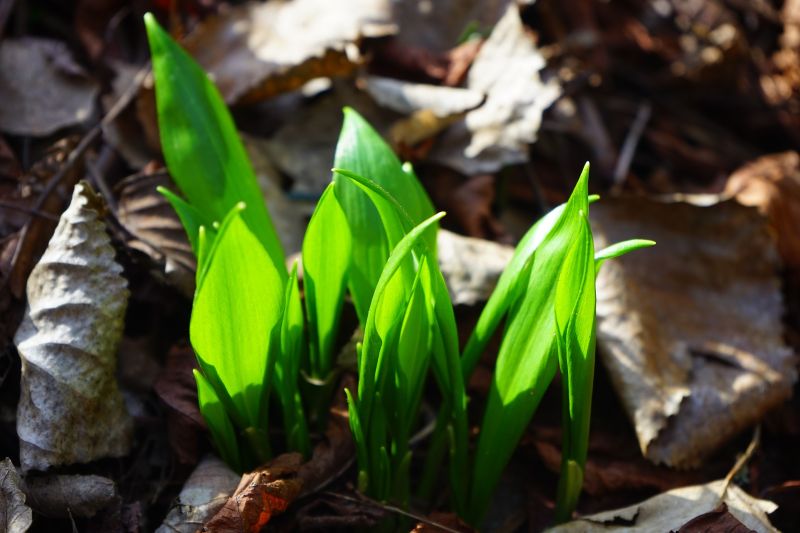 The season to pick wild garlic is from March until May. Pick its leaves but make sure that the plant hasn't begun to grow flowers yet. Drying the plant will cause it to lose its medicinal properties, so you should always consume it while it's fresh. The plant's leaves closely resemble another plant – lily of the valley. They help cleanse the kidneys, prevent the blocking of arteries, and relieve breathing difficulties. If your children don't like to eat wild garlic itself on a piece of bread, you can prepare a yummy spread for them.
Ingredients:
15 pcs of wild garlic
1 bundle of scallions
1 pc of unflavoured tofu
lemon
salt
ground black pepper
Instructions:
Chop the wild garlic leaves and scallion greens into larger pieces. Mix them in a blender together with the tofu and some melted butter. Flavour the mix with some lemon juice, ground black pepper, and salt. The spread is finished and ready to eat with some bread.
Scallion and curd spread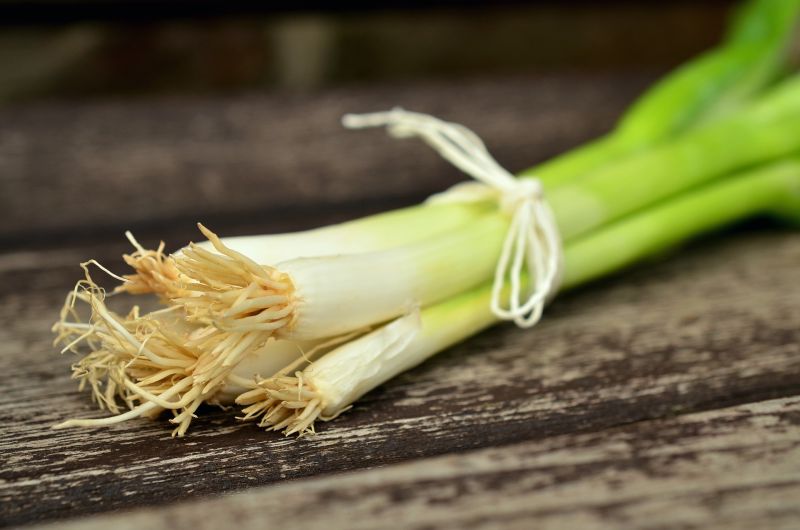 Scallions are a great addition to any kitchen. They have a fairly mild taste when compared to their cousin, the onion, so children will get used to it much more quickly. It's a source of vitamins C and K and helps protect our cells from damage. When making a spread, it's good to combine it with curd, which provides the necessary proteins.
Ingredients:
250 g of curd
1 tbsp of melted butter
1 bundle of scallions
ground red pepper
ground black pepper
salt
Instructions:
Mix the curd and butter with finely chopped scallions (with the greens). Add a teaspoon of ground red pepper in order to give the spread a nice color. Flavor with salt and ground black pepper.
Creamy garden cress spread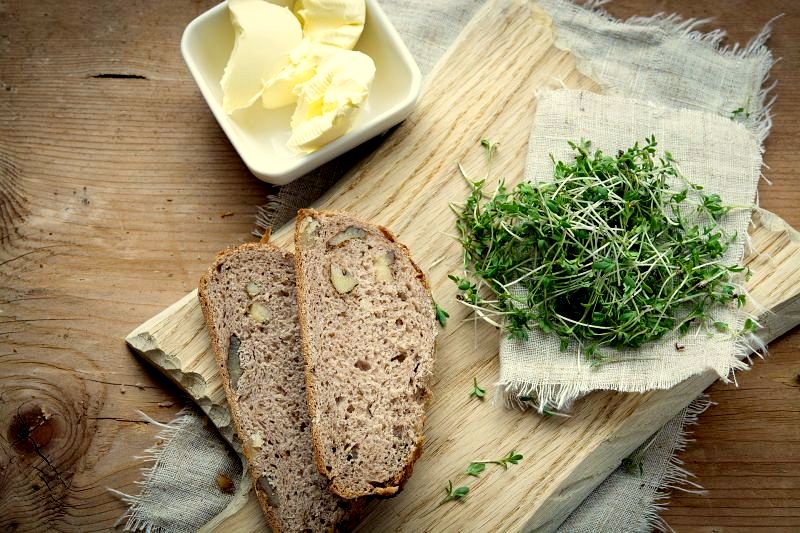 Garden cress is known as a plant that is very quick to grow. All you need is a shallow container with moist cotton and some seeds. The seeds will grow within 3 to 6 days. Cress is great for people will anemia because it's a source of iron and vitamin C. Eating cress also helps the production of happiness hormones, so if you want to have a happy family, you know what ingredient to look for 🙂
Ingredients:
250 g of curd
250 ml of whipping cream
1 clove of garlic
garden cress
salt
Instructions:
Cook the cream and once it cools down, leave it in the fridge overnight. The next day, mix it together with curd, crushed garlic, and salt. Add finely chopped cress to the mix. You may serve the finished spread on bread or with fresh vegetables. You may also use it as a substitute for mayonnaise or tartar sauce. If you don't have cress, you can use chives instead.