The 14th of  February is known all around the world as the day that celebrates love and lovers. You can surprise your loved ones with flowers and sweets or you can be a little less traditional and cook them a home-made meal or dessert. We've prepared just such a dessert recipe for you. It's quite simple to make, so you can get your children involved without worry. Try to spend some quality time with them in the kitchen.

Children love to help. All the time, with everything. Don't hold them back when they want to help you in the kitchen. Quite the opposite, actually. You should encourage them. You'll be rewarded later when they'll be able to do simple tasks on their own, such as watching the oven for you or heating up some food in the microwave. Around 10 to 12 years old, your little sous-chef will be able to handle harder tasks, such as peeling fruit or vegetables, using kitchen appliances, and even using sharp knives safely.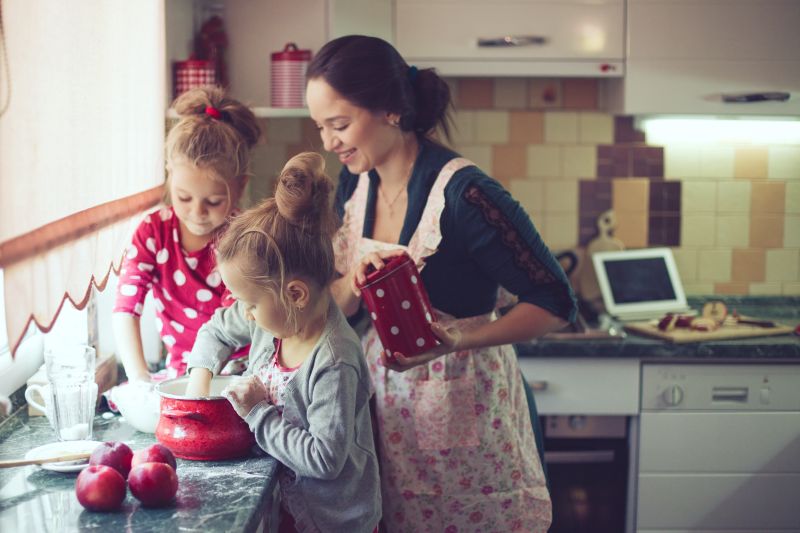 Children in the kitchen
Most of the time spent in the kitchen doesn't involve cooking. It's usually mostly about preparing the ingredients and cleaning up once you're done. Every chef should know how to clean up after themselves. Even if your child is tired after the cooking and doesn't want to clean up, you should always encourage them to do so. Allow them a small break to rest and eat the prepared food and then clean up together – wash the dishes or put the dishes into the dishwasher, vacuum or mop up the mess on the floor, wipe the area they used to prepare the food, or take out the trash.
Don't forget that safety comes first
Even if you're proud of your little chef, you should always remember that the kitchen is the place where injuries happen most often. Never forget to remind your children that we should always turn pots and pans away so that nobody gets snagged on the handle, cook using the cooking plates at the far back of the stove, always wear gloves when touching hot pots and pans, and other safety precautions. These things may seem trivial to you, but your child doesn't know about them yet. The more you remind them, the faster they'll remember.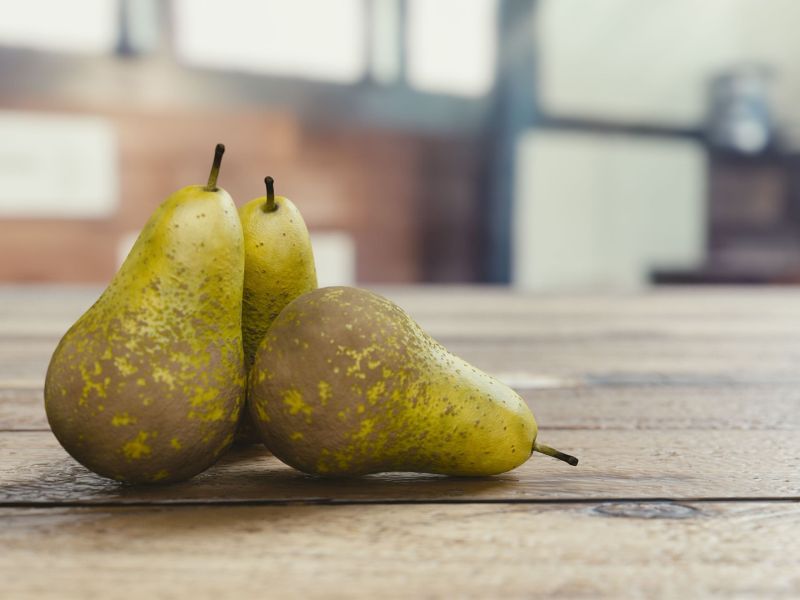 A recipe for children
Spicy Chilli Pears
The recipe is a little less traditional. The author is 11-year-old Kid Chef, Viktor.
Ingredients
pears
sugar
walnuts
chili
water
a good mood
Instructions
Peel the pears and cut the chilli. Put both together into a pot of boiling water. Cook them for a few minutes. Meanwhile, crush the walnuts into small pieces (you can use a plastic bag, just put the walnuts inside and crush them with a rolling pin – there are many ways to do this, your children will probably think of something fun). Put some sugar into a frying pan and let it caramelize. Once you have caramel, add the crushed nuts and spread the mix out evenly on a baking tin. Allow it to cool down and then break it into smaller pieces. Use the pieces to decorate the cooked pears. Enjoy!
Extra tip: Use disposable gloves to cut the chilli. You can just throw them away after you're done.