The Slovak school system is a topic that's been widely discussed in the Slovak media for a long time now because of the problems it's been having. Underpaid teachers, outdated teaching methods, and discussions about the increasingly more controversial topic of the student grading system. All of these, along with other personal reasons, may be why more and more parents of preschoolers decide to try homeschooling.

Parents may also choose to homeschool their children because of health, social, moral or religious reasons. We've talked about the topic of homeschooling in Slovakia with Lucia Smičeková, a Montessori pedagogue with a good knowledge of international school systems and years of practical experience in the field of Montessori education.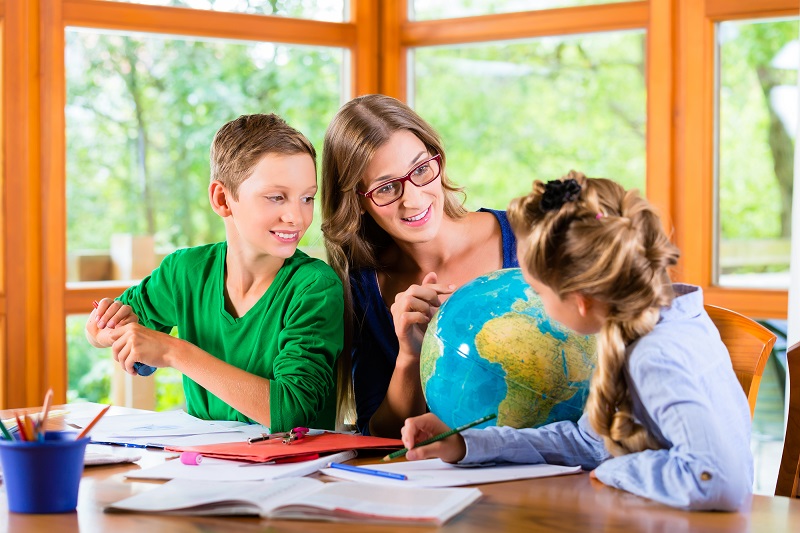 Homeschooling isn't just a way to spend free time
"Homeschooling is an alternative to the schooling system that already exists," Lucia says. She has established the first homeschooling group in Slovakia. In this group, she teaches her own two children, as well as other students. At the moment, she teaches primary school children from 10 to 15 years of age under the supervision of a foreign primary school.
Homeschooling in Slovakia falls under the Schools Act of 2008 where it's defined as individual education. According to Slovak legislation, it's possible to homeschool only primary school students from 6 to 10 years of age. Simply having education in pedagogy isn't enough. The homeschooling person must also specifically specialize in the education of children that fall into the 1st to 4th grade of primary school. Meeting these requirements of the law can be quite complicated.
Many parents who are interested in homeschooling are afraid of failing and such fear is completely justified. According to Lucia, it's first important to realize that the purpose of homeschooling isn't just filling out spare time. It's a full-time task that requires a lot of commitment.
Parents who have a child with a learning disability often decide for homeschooling. Such disabilities usually require a special learning assistant and there is a huge lack of such people in the Slovak school system. Another group of parents who often decide to homeschool their child are parents with exceptionally intelligent children. The regular school system can be detrimental to such children's personal growth or talents.
An agreement of both parents
If you want to homeschool your child, you still need to sign them up for school as you would normally do. Once you've done that, you may ask for the option of homeschooling. The pupil will then have an examination at the end of every midterm to see how their home education is going. Another unwritten rule in homeschooling, according to Lucia Smičeková, is the support of both parents. Both parents should be onboard with this idea because it's such a big commitment.
Grandparents may sometimes be an obstacle when it comes to homeschooling. They may not trust such a system because they are set in their own ways and adhere to the stereotypes about schools and education.
Homeschooling groups differ in the way they educate. Lucia's group is based on the principles of Montessori education so the education is natural for children. They spend a lot of time outside in nature, visiting museums, attending educational events or exhibitions, and visiting libraries or bookstores.
Education materials naturally correlate with the topics that would normally be taught in schools around that same time. Individual groups prepare these materials on their own and exchange them among one another. They often taking inspiration from foreign education groups because homeschooling is very wide-spread abroad.
Individual Slovak homeschooling groups communicate with one another. There are several online discussion forums and Facebook groups dedicated to homeschooling.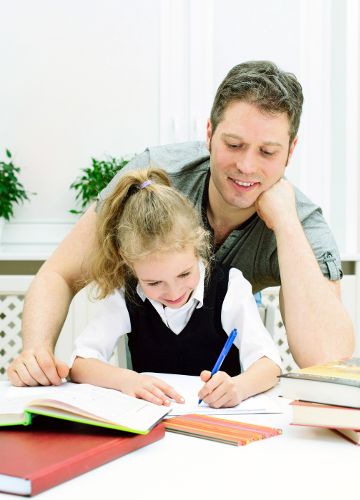 Homeschooling isn't the best option for every child
Lucia Smičeková claims that: "Montessori education is great for every child but it may not be good for every parent. Homeschooling, too, may or nay not be good for every parent and for every child." If the parents have raised their child in a way that was very different from the principles of homeschooling groups, then the homeschooling system will not work for this family.
It's not at all easy to decide to take such a big step, but it's still worth considering. Especially if there's a lack of suitable schools in your surrounding area or if you have the option to join one of the already well-established homeschooling groups.